CELTA Course: Train to become an English teacher
Join the Studio Cambridge CELTA course to gain the skills you need to teach English in the UK and around the world.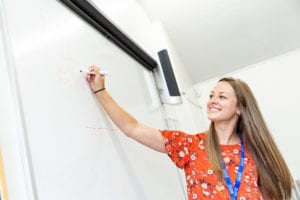 Who is the CELTA course for?
You would benefit from this course if you have no teaching experience and would like to secure work teaching English. CELTA is also popular with teachers with some experience who want to gain a more widely-recognised qualification.
CELTA is ideal for students wanting to teach abroad during a gap year, recent graduates, people who are changing career or teachers who want to gain a formal qualification. It is also a great qualification to find work teaching EFL in the UK – CELTA is recognised by the British Council who accredit reputable language schools such as Studio Cambridge across the UK.
Why choose CELTA?
CELTA is the best-known English teaching qualification around the world. It is validated by the University of Cambridge, recognised by the British Council and regulated by Ofqual at level 5 on the Qualifications and Credit Framework.
It is a practical English language teaching qualification – you gain hands-on experience by teaching foreign students. Students are assessed using a combination of written assignments and teaching practice.
With CELTA, you show employers that you:
have gained essential knowledge of the principles of effective English teaching
have developed a range of practical skills for teaching English to adult learners
have demonstrated your ability to apply your learning in a real teaching context
are ready to begin working in a variety of ESL teaching contexts around the world.
Why choose CELTA at Studio Cambridge?
Studio Cambridge has been running CELTA courses for over 30 years. Founded in 1954, we are the oldest and largest English language school in the city. We are renowned for our friendly atmosphere with both students and staff.
High pass rates
100% CELTA pass rate in 2018 and 2019
Professional and supportive trainers
Face-to-face training from supportive trainers who also teach English and practise what they preach.
Small classes and personal support
The course has a maximum of twelve trainees for input sessions and a maximum of 6 trainees in Teaching Practice groups. We have two to three trainers on each course. The trainer for your Teaching Practice group will be available to give you personal advice and guidance every day in lesson-planning time and will also give you one-to-one tutorials about your overall progress.
Guidance for your career in teaching
Our trainers have experience of teaching English at home and abroad. In the final week of the course, you will have sessions on professional development and on how to find work.
Teaching opportunities at Studio Cambridge
Studio Cambridge has always had the greatest confidence in its newly qualified teachers therefore we like to offer work to the teachers we have trained. Thirteen graduates have gone on to teach at Studio in the last 3 years (2017-2019). Our successful CELTA graduates are guaranteed the offer of an interview for one of our summer teaching positions.
Location near the train station and parking
Studio Cambridge is on Station Road, 5 minutes' walk from the train station. We have limited car parking available on request.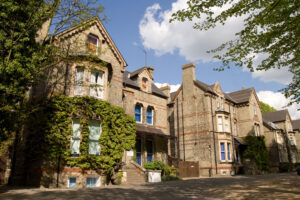 Competitive course fees and a range of dates
Our courses are competitively priced and we offer an early bird discount of £100 to those paying the full course fees a minimum of 3 weeks before the start of the course. There are a range of course dates.
Testimonials from past CELTA trainees
I am very lucky to have enjoyed an excellent education from school right up to PhD level, but some of the best teaching I have ever received was during the CELTA at Studio Cambridge.

If you want to take the CELTA somewhere friendly, with excellent teaching, good facilities, and supportive and fair tutors, look no further than Studio Cambridge. It was thoroughly enjoyable and worth every penny.

Natassa, British
My experience at Studio Cambridge during the CELTA Course was one of the most thrilling, tiring, all-encompassing and exciting experiences in my life! My fellow teachers and my tutors have all been important assets to allow me to live this month-long challenge and made it easier to overcome.

But the school location in the charming Cambridge and family-like air that you could breathe at Studio Cambridge, was what made me feel part of something more in the end.

Carmella, Italian
Admission
Our application procedure is designed to help us make sure you have the potential to pass the course. In addition, the process also gives you insight into whether English teaching is for you.
Explore Studio Cambridge...
Enrol
Contact Us