Our online tuition follows our proven curriculum and is taught by our native speaker teachers. We can help with all areas of English including speaking fluency, pronunciation, grammar, vocabulary, writing, reading and listening, with a focus on real-world topics relevant to your everyday life. Lessons take place in our online classrooms using zoom, and offer offering an engaging and interactive learning experience. We also offer preparation for the IELTS and Cambridge examinations (FCE and CAE).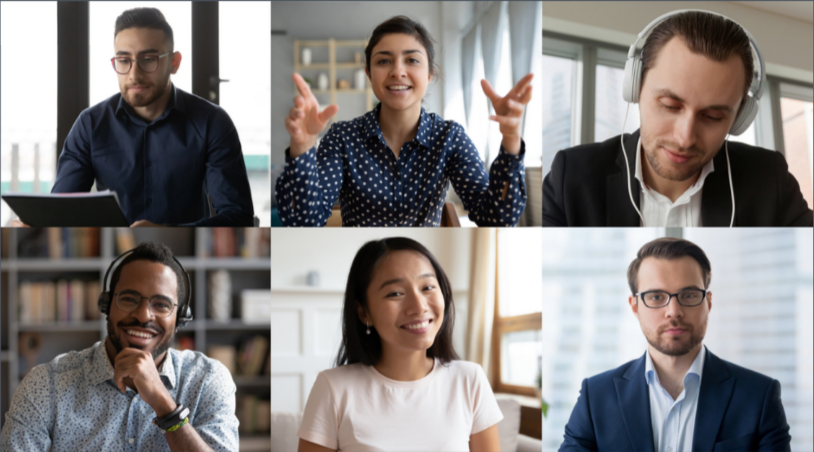 ---
What level do I need to be?
Lessons are suitable for all levels from elementary (level 2) to advanced (level 6). You will be tested before you start your course and placed in a class at the level which is right for you. There will be a maximum of 8 students in your class.
---
What are the hours and times?
There are 3 options for international classes: 22.5 hours, 15 hours, or 7.5 hours of tuition each week, Monday to Friday, at different times, designed to suit the time zones around the world. We also offer one-2-one tuition at times and days to suit you.
---
COURSE
TIMES (UK)
PRICE (PER WEEK)
7.5 HOURS PER WEEK
09:00 – 10:30
OR
12:00 – 13:30
OR
15:30 – 17:00
£70.00
15 HOURS PER WEEK
09:00 – 10:30 AND 12:00 – 13:30
OR
12:00 – 13:30 AND 15:30 – 17:00
£120.00
22.5 HOURS PER WEEK
09:00 – 10:30, 12:00 – 13:30 AND 15:30 – 17:00
£180.00
---
When can I start and how long are the courses?
Start dates are every Monday throughout the year and you can study for as long as you wish. You are very welcome to try for a week and then extend!
---
What does the timetable look like?
You can download the example timetables here:
---
How do I enrol?
You can book online here or you can contact us for an application form.
Explore Studio Cambridge...
Enrol
Contact Us