Cambridge in bloom
Welcome back to our monthly #WelfareWednesday blog! As winter draws to a close and spring approaches, I'm thinking about how the environment impacts our mental health.
Cambridge is beautiful all year round. However, over the next few months, the floral scene around the city is guaranteed to be quite extraordinary. During your time here in Cambridge, we highly recommend a visit to the Cambridge University Botanic Garden. Whatever season it may be, you're sure to be in for a treat!
The Botanic Gardens in Cambridge
The original Botanic Garden of Cambridge was founded in 1762. Originally, its purpose was to grow plants used for teaching medical students at the University of Cambridge. Now, it's a popular attraction both with those local to Cambridge and those visiting.
The snow drops are already in full bloom in the Cambridge Botanic Garden. Our Sir George students captured some wonderful photos recently during their Friday afternoon visit.
–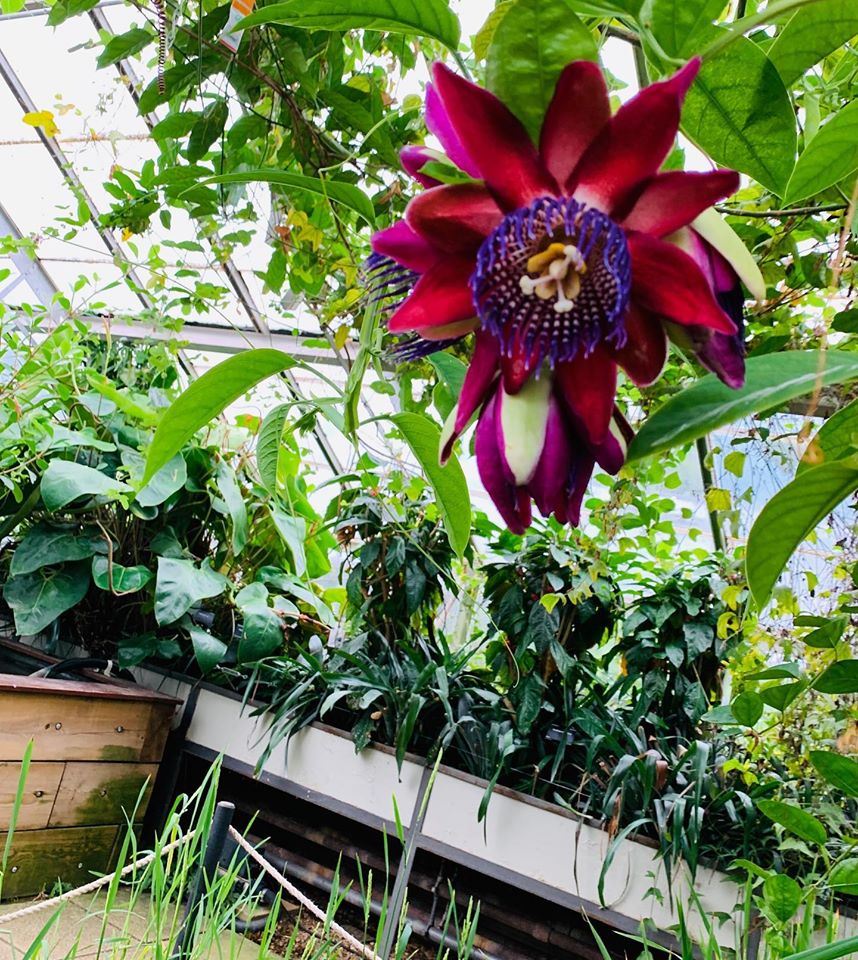 –
The garden showcased the famous Snowdrop Trail throughout February and attracted thousands of visitors. Interestingly, there are 39 different species of snowdrop. From 'Grumpy' to 'Octopussy', there are hundreds of named snowdrop cultivars. Their names often reflect floral features, or special people or places.
Springtime flowers
Spring has sprung particularly early in Cambridge this year. As well as the delightful purple crocus flower, stunning daffodils have been popping up all around the city. Seeing daffodils out and about really does take me back to that wonderful poem I learnt at school, Daffodils by William Wordsworth, 1804.
When you visit Cambridge, you may like to have a wander to the Mill Pond, where you can see Darwin College across the river. This is one of Cambridge's postgraduate colleges. I got a photo of a swarm of purple crocuses just recently – it really was a sight not to be missed!
–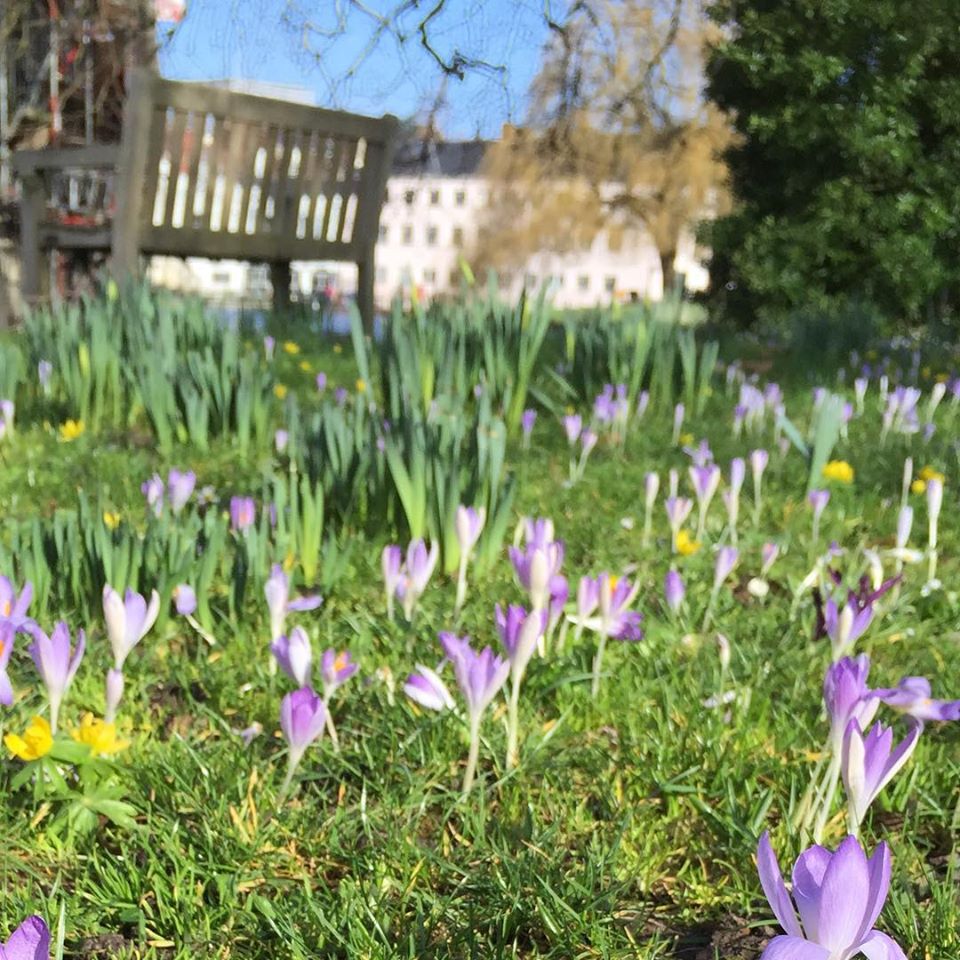 –
Charles Darwin and Botany in Cambridge
Fact: 
Charles Darwin was an English naturalist, geologist and biologist, best known for his contributions to the science of evolution. He was an undergraduate at the University of Cambridge and Darwin College is named after his family!
During his famous voyage on the Beagle, he regularly sent back specimens to his old teacher, Professor Henslow. Some of these specimens, including some of the famous Galapagos finches, found their way to the University Museum of Zoology.
The Correspondence of Charles of Darwin is part of the volume containing letters written by Darwin as part of his work communicating with other naturalist in many fields and in all quarters of the globe.
Did you know?
Although his voyage to the Galapagos and his work with finches were important parts of his work, at heart, Darwin was a botanist: an expert in or of the scientific study of plants.
Flowers and well-being
How's all this relevant to welfare?
I've been reading lots this month about the positive impacts that flowers and greenery could have on our health and general well-being.
Going for a walk or treating yourself to a bunch of flowers for your home could really have a positive impact on your mood. Further, it could help reduce stress and help you find peace of mind.
I always like to have a bunch of flowers at home in a vase. It brightens up the room and creates a happy, positive environment.  
–
Flowers always make people better, happier, and more helpful; they are sunshine, food and medicine for the soul.

Luther Burbank, American botanist, horticulturist, and pioneer in agricultural science
–
This quote by Luther Burbank really sums up my feelings – flowers are always a positive for students! It's one of the reasons we make sure to visit the many areas of natural beauty in Cambridge as part of our activities programme. We are truly blessed to be based in such a beautiful city.
See you all next month! And take the words of Walt Whitman to heart as you study:
–
Give me odorous at sunrise a garden of beautiful flowers where I can walk undisturbed.

'Give Me the Splendid, Silent Sun', Walt Whitman, 1787 – 1900
–
Take time to enjoy the floral scene around the city and maximise your learning potential.
Lots of love,
Amy xx