Who are our students?
Our courses are truly international and after over 60 years of teaching English we are known to students throughout the world. Often they are the children, relatives and friends of past students.
Students come to Studio Cambridge from over 65 countries per year and speak dozens of languages. The mix of nationalities changes from year to year and according to the time of year. However, here are the typical nationalities of our students taking adult courses:
| | |
| --- | --- |
| Western Europe | 42% |
| Asia/Far East | 21% |
| Eastern Europe | 17% |
| Latin America | 8% |
| Middle East | 9% |
| Africa | 3% |
The average age of students taking our courses is 22. 15% are aged under 18, 70% are aged 18-29, and 15% are aged 30+.
Classes are at all levels from beginner to advanced. You will be tested on your first day by a qualified teacher, with a written and speaking test and then placed in a class at the level which is right for you. You will be able to change level as you progress by discussing with your teacher and the Director of Studies. What this means is that anybody can study on a Studio English language course, regardless of ability. Everyone is welcome!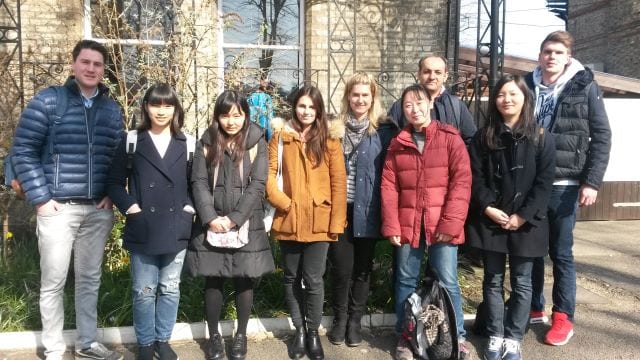 Explore Studio Cambridge...
Enrol
Contact Us