What is punting?
Punting means boating in a punt which is a long boat with a flat bottom. The punter pushes a pole against the river bed (the bottom of the river) and this gives the punt a way to move. The word 'punting' comes from the Latin word pontonem which means "flat-bottomed boat".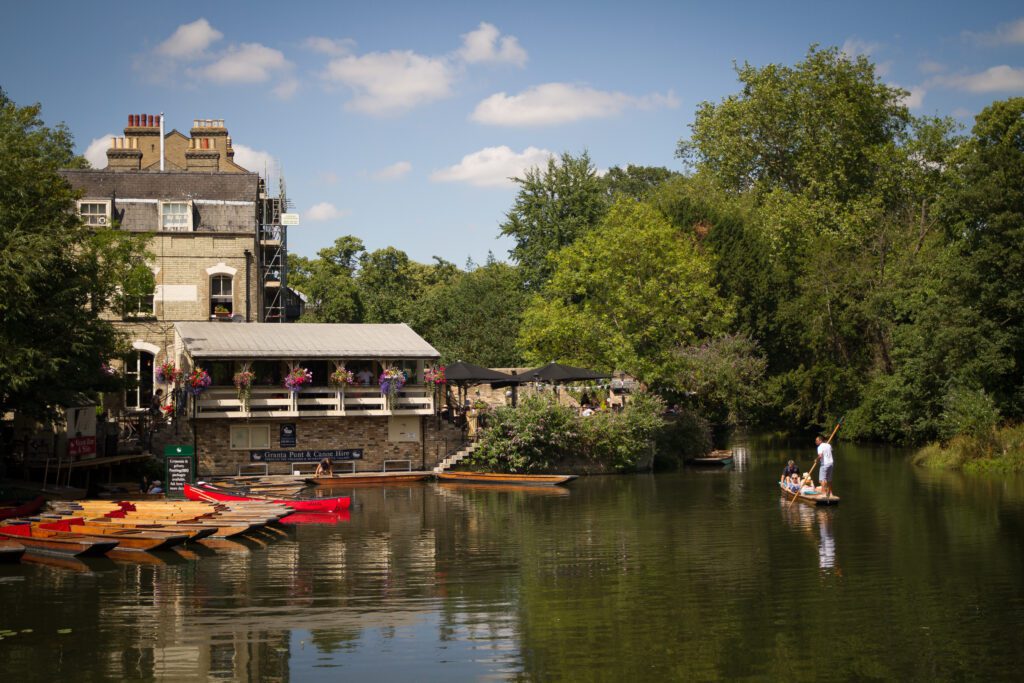 The first punts are traditionally associated with the River Thames in England. They were built as small cargo boats or platforms for fishermen. Punts were introduced to Cambridge as pleasure craft at the start of the 20th century (c.1900).
Punting in Cambridge is now one of the most popular pastimes of both locals and tourists. It one of the best ways to view the city in all it's delight!
How do you do it?
Driving a punt is much more difficult than it might first appear! To start the punt, push off the riverbed using your punt pole. After taking each stroke, allow the pole to drag behind the boat. You can use it to steer like a rudder, however, you should keep this to a minimum because it will slow you down!
A step-by-step guide on how to punt can be found here.
Punting is the number one outdoor activity in Cambridge – a must-do while you're here! Our students certainly enjoy having it as part of their regular after-school activity programme.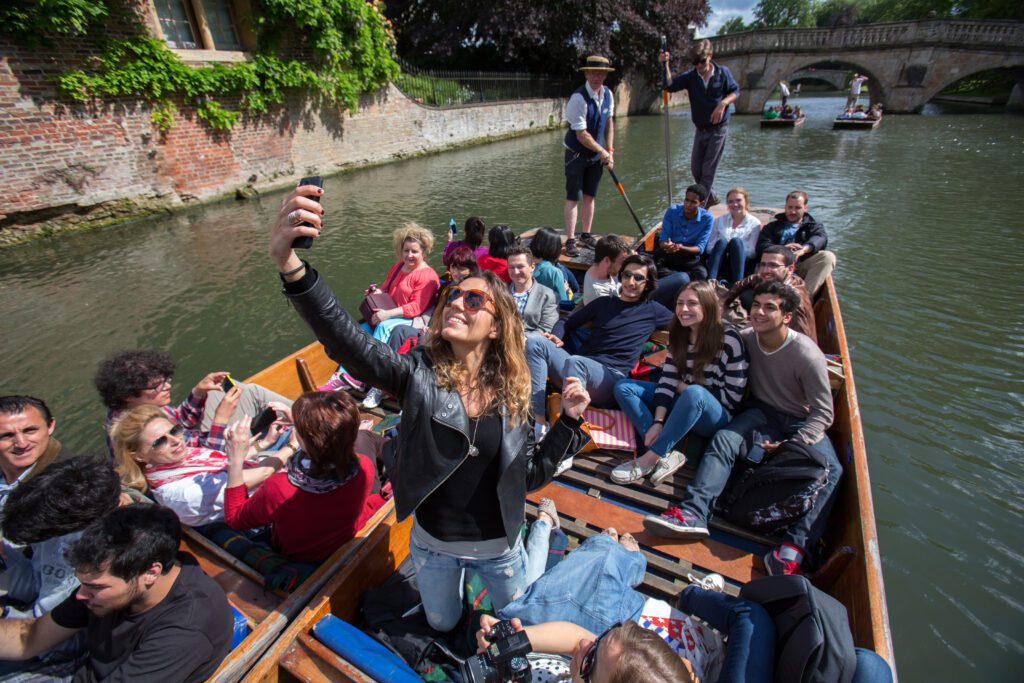 With the UK getting ready to welcome visitors again very soon, we hope that you will join us to study in Cambridge and take the opportunity to do some punting in your free time.