Social life
Your social life is an important aspect of living and studying here in the UK. It is essential to complement your language studies at Studio Cambridge with cultural exploration and enrichment, otherwise, why study English abroad and not in your home country?
To take full advantage of living and studying with us here in the UK, you should continue to speak English after your classes are finished for the day. This will help you to learn as much as you can about our way of life! Including the food we eat, the festivals we celebrate and the sports we play.
Join in with activities and you will find yourself using the English you have learned in the classroom, in a relaxed setting with friends from around the world.
Activities this month
We also have clever ways to keep you talking:
Studio "missions"
We set missions for you, with the goal of finding out information and encouraging you to practice your conversation skills around the city. Studio missions are fun, out-of-school assignments, which help you to explore Cambridge while practising and improving your English. For example, visiting Cambridge University colleges, reviewing a local restaurant or attending a local football match. You will receive a special certificate for each mission you complete, but the real reward will be making use of your free time to learn more about this great city.
Excursions for Studio Cambridge students
During the weekend, students excursions can be booked at Studio to destinations such as London, Windsor Castle, Stratford-upon-Avon, Oxford, York, Bath, Canterbury, Warwick Castle and Stonehenge. Longer trips to Scotland and other European countries on the continent also leave regularly from Cambridge.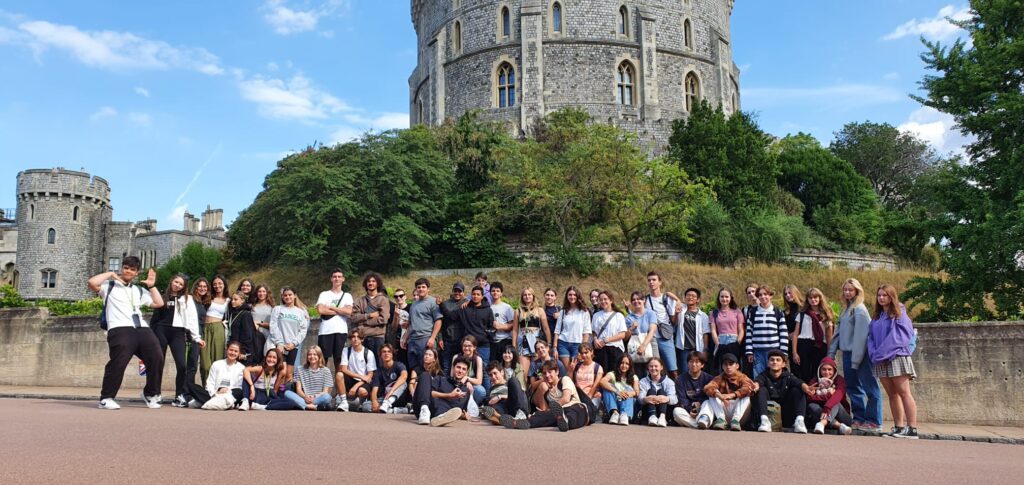 These are all at extra cost. For example, a full-day excursion to London costs approximately £45. Some excursions are available exclusively to students aged 18 years or more. If you would like to participate in these excursions, please see our Student Services team to reserve your place. Check the Travelsights and Roots Travel websites for details of upcoming trips.
Explore Studio Cambridge...
Enrol
Contact Us