Studio Cambridge's Mission Statement
As part of our mission statement, Studio Cambridge pledges to bring together people from around the world to learn English in England. To encourage intellectual curiosity, cultural awareness and tolerance in all that we do.
We aim to provide a safe, welcoming environment in which our students can improve their English language skills and gain insight into British life, culture and heritage, both inside and outside of the classroom.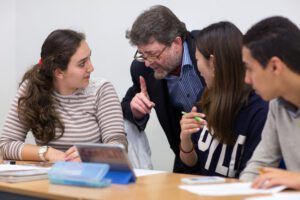 Through our core values and mission statement, Studio Cambridge aims:
To treat with respect our students, staff and service providers, regardless of ability, age, gender, nationality, religion, race or any other defining characteristic
To be ethical, honest and fair
To recognise each student as an individual
To offer the highest quality of service that we can
To communicate clearly, openly and directly, in a timely fashion
To provide a safe, secure and comfortable environment for study, play and living
To adhere to the code of conduct and professional guidelines of our member organisations
To promote the core British values of democracy, the rule of law, individual liberty and mutual respect and tolerance of those with different faiths and beliefs
To provide our staff with the opportunities for training, development and a comfortable work – life balance
To maintain the financial viability of the company
To be a respected member of the local community
To be mindful of the company's impact on the environment, and to seek to promote green policies where possible
Explore Studio Cambridge...
Enrol
Contact Us